Solo Pen Stand – Brass
$49.00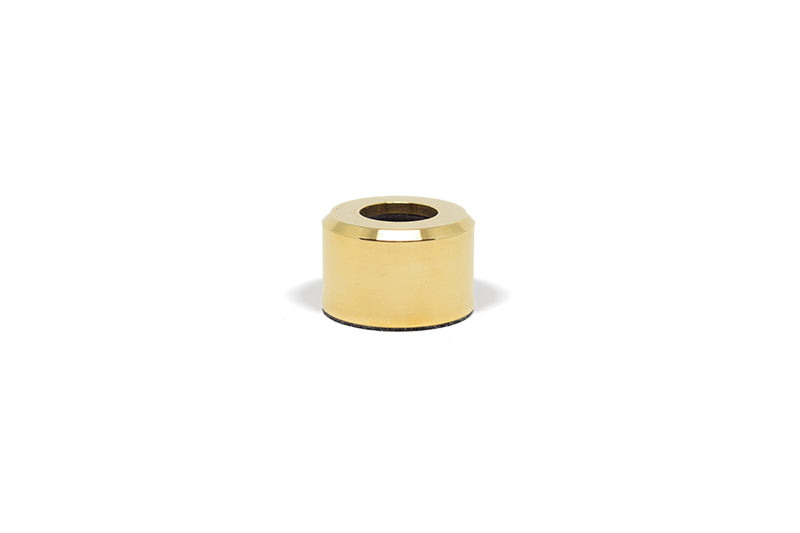 Our Solo Pen Stand stands alone—or more accurately, it allows your pen to stand alone.  Coffee mugs are fine for pencils, but surely your singularly distinguishing pen deserves to be displayed in a singularly distinguishing manner.  Sheathed in a protective foam sleeve, your pen is right where you need it and, just as importantly, right where you want to look at it.  A repositionable microsuction base will keep the stand secured to your desk while allowing your pen to be removed from its stead with one handed ease, while the foam sleeve is reversible to allow a greater range of instrument sizes.
Beautiful writing tools ought to be enjoyed even when not in use, and yours is no exception. 
Unsure of what size foam insert you need? Check out our Sizing Guide.
Specifications:
Material:  Brass
Body external size: Approximately 1.5"x1"
Body insertion opening diameter: 0.75"
Writing tool diameter range:  Approximately 0.375" to 0.625"
Weight:  5.2 oz.
Proudly designed, manufactured, and assembled in So. Dakota – USA
South Dakota residents will be charged 4.5% sales tax in addition to any applicable municipal taxes